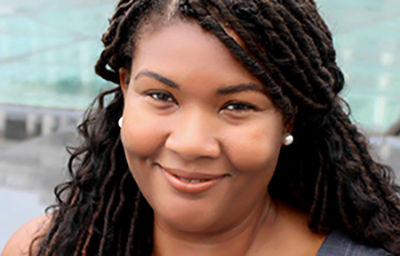 Antonesia "Toni" Wiley
Director of Advocacy, National Urban League
Antonesia "Toni" Wiley is the director of advocacy at the National Urban League where she works with various organizational partners and community stakeholders to drive the National Urban League's policy platform in Congress and at the grassroots level. She currently produces and co-hosts the National Urban League's "For The Movement" podcast and directs the organization's Certificate in Advocacy program which lifts the work of congressional advocacy out the Beltway bubble and into urban communities.
Toni has an extensive background in healthcare policy with a focus on public health and minority health disparities. She served on the senior management team overseeing deviation investigations, external audits, and process improvement for the American Red Cross' national blood and transfusion program.
Toni has a bachelor's degree in theology (world religions) and pre-medicine from Georgetown University in Washington, D.C., where she is a member of the Georgetown University Alumni Loyalty Society and serves on the Georgetown University Alumni Admissions program board. Toni has a master's degree in public health administration from The George Washington University Milken Institute School of Public Health in Washington, D.C., where she is a member of Upsilon Phi Delta Health Policy & Management Honor Society.
Toni is a committed philanthropist and community volunteer who has served as the national advocacy chair of  the National Urban League Young Professionals since 2015.  She has also served on the local boards of the American Cancer Society, United Way, and the Minority Health Disparities Research Center at the University of Alabama-Birmingham. She has been named a Top 25 Emerging Nonprofit Leader by the Points of Light Foundation and British-American Project Fellow. She was deeply honored to be recognized by the Birmingham Civil Rights Institute during their 50th anniversay Civil Rights Movement commemoration activities.
Toni is a Birmingham, AL native.  In her spare time, she enjoys international travel, creative writing, and watching documentaries. She describes herself as "passionately impatient" about finding real and collaborative solutions to public health and social justice issues impacting marginalized communities.