Creating the Change the World Needs to See
One of the main reasons I went into the entertainment business was to create positive images of African-Americans in film and television.
I grew up watching television and going to the movies.  While I was conscious of the fact that I seldom saw myself in the images that were projected on screen, it wasn't until I was older that I understood what that really meant.  Those images did not just dictate how I viewed myself, I eventually learned that they very clearly influenced how the outside world viewed me and others like me.
When I graduated from college in 1977, I spent the summer in Spain with one of my best friends. This being a different time, we decided to hitchhike and were picked up by a couple of guys.  Using what was then my fairly fluent Spanish, we began a casual dialogue and one of them asked where we were from.  My friend told them "New York," to which he responded, "Oh, Harlem."  He subsequently asked us about drugs and clearly assumed that we were selling sex and shooting drugs. (Needless to say, we bolted from the car as soon as we could.)
I soon realized that their perception of Americans – and particularly of my friend and me as African-American women – was rooted solely in movie and television depictions of the time that failed to represent the diversity and breadth of the Black experience.  More importantly, they failed to represent who we were.  This was one of my first experiences in realizing the true power of images and stereotypes.  In a world that preceded the Internet, television and film images were how stereotypes were either reinforced or torn down, how we became familiar with people, and how we got to "know" each other without ever crossing borders – whether international or simply the other side of town.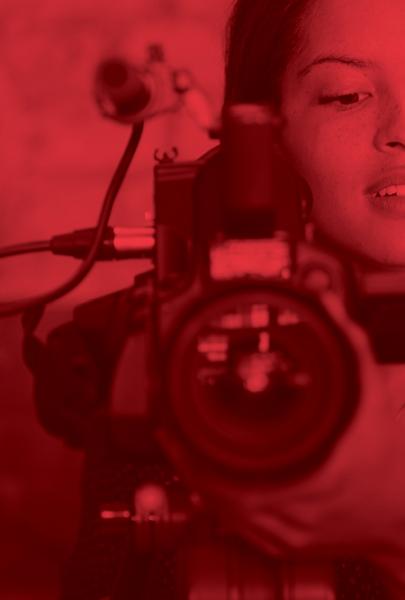 When I started in Hollywood in the early 1990's, stereotypes, particularly of Black women, were largely reinforced.  We were in a renaissance of Black filmmaking and the movies being made were largely about the inner-city Black community – New Jack City (1991), Boyz n the Hood (1991), and Menace II Society (1993), to name a few.  Successful in their own right and universal in their messages about courage and defining oneself within and against the odds, these movies still only highlighted one part of the African-American experience.  Further, in many of these movies, the women had one-dimensional, subservient, or sexualized roles in support of a male lead.  By and large, I still was not seeing the full scope of the Black experience, and I still was not seeing me.
There was also resistance and debate in Hollywood at that time about casting a Black person – male or female – in a part that was not a designated "Black" role.  Think about Whitney Houston as the interracial love interest of Kevin Costner in "The Bodyguard" (1992); Denzel Washington opposite Julia Roberts in "The Pelican Brief" (1993); or Denzel, again, as a lawyer representing Tom Hanks in "Philadelphia" (1993).  It almost seems implausible today that intense, behind-the-scenes battles would need to be waged on behalf of A-list talent like Whitney and Denzel to secure roles like these.  But at the time, we were indeed fighting.
Today, diverse casting has been embraced, particularly in television, and we see a tremendous difference.  Most people now know the vast diversity of Black culture – that we live in all neighborhoods, that we do everything – and more importantly, are capable of doing everything that others do; that we are successful; and that we, too, live global lives. 
From President Barack Obama, Neil deGrasse Tyson and Ursula Burns to Kamala Harris, Ted Wells and Jay Z, there are a great number of role models and examples of African-Americans who have been incredibly successful in every walk of life.  So, to the extent that this is what is going on in the world, this is what we're finally seeing reflected more in Hollywood as well.
Now, whether some of the early images that we fought for here in Hollywood helped African-Americans be better accepted in the world at large, or vice versa, is debatable.  However, regardless of being the chicken or the egg, we can claim some victory that the images of Blacks in Hollywood have significantly diversified.
Still, for women, the evolution has been a slow process.  Even 20-plus years after I started in production, finding well-rounded and substantial leading roles for women – beyond the girlfriend, wife or mother – is still a challenge.  Quite simply, strong roles for women of any race are sadly rare.
In fact, a recent study by the Center for the Study of Women in Television and Film at San Diego State University found that women comprised a dismal 12 percent of leading roles in the top-grossing films of 2014.  The situation seems to be getting worse over the long-and-short-term, as the 2013 figure was 15 percent and 2002 was 16 percent.  With this as the overall context, and given Hollywood's history, it's not surprising that an even more difficult environment exists for Black actresses. 
Thankfully, television is progressing more quickly than film, and we have seen an explosion of fabulous Black female leads on the small screen.  With the Shonda Rhimes creations of Olivia Pope (Kerry Washington) and Annalise Keating (Viola Davis) as stellar examples, the enormous successes of "Scandal" and "How to Get Away With Murder" have proven that embracing a Black female lead on a series can result in resounding and replicable success. 
Still, initial resistance to this concept was a challenge.  However, now it was not about race, but economics.  The question was "Would America embrace a Black female lead of a show?"  The networks asked, the viewers answered, and Rhimes (who, in full disclosure, was my former intern while a graduate student at USC and continues to be a good friend) has completely changed the game, cultural expectations and our collective imagination about the power – and universality – of who we are.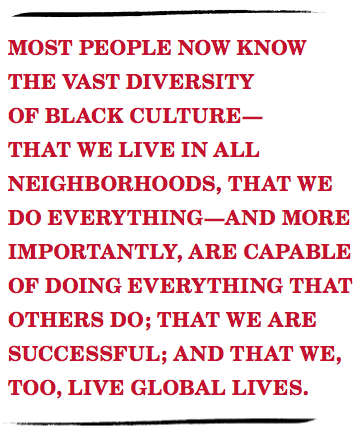 On the movie front, it's simply harder to get movies made that are about a specific group – African-Americans, women, LGBTs, Latinos – because fewer studios are making fewer films.  They are now focused on franchises and blockbusters that will also play well in the international box office and can be sold as products across various platforms.  This direction is not about race or a disinterest in telling smaller, character-driven stories.  It simply represents the new business model for the movie business.
While there are some financing entities and distribution companies that will focus on the smaller movies, they are few in number – which leaves filmmakers with the difficult feat of raising their own money, completing the movie and trying to secure distribution.
In the Hollywood landscape of recent years, financing a movie is a challenge for everyone, even the most established names.  This is why I have such respect for Ava DuVernay – as a filmmaker and a businesswoman.  She raised the financing for her first couple of films and took the extraordinary step of creating her own distribution network.  This self-generated platform allowed her to gain the experience and acclaim that ultimately put her in a position to be selected to direct a film like "Selma."  Similarly, Lee Daniels was an independent king for years, raising the money for the smaller movies he produced and\or directed as well as for Precious and Lee Daniels' The Butler.
So for those who have a story to tell, but who do not have a financial network or the required business acumen to wear the many hats that it takes to get a movie made, the hill is that much steeper.  I recently gave a speech at the African-American Film Critics Association dinner where I said that we must start helping ourselves more.  We – in Black Hollywood – need to have an infrastructure in our own community so that we can effectively support new filmmakers, exchange information, and share financing opportunities. Charles King, formerly co-head of the Talent department at the William Morris Endeavor Agency, recently took a big step in this direction by establishing Macro Ventures, a financing company for African-American films and television.
Another example of self-help in action is the recent "Selma for Students" campaign.  A group of my good friends – business executives, civic leaders and philanthropists – in New York City developed this idea to allow African-American students to see the movie "Selma" for free at local theaters.  I co-chaired the effort in Los Angeles, and the national movement, which to date has spread to more than 30 cities, has raised more than $2.3 million and sent more than 300,000 students to see the movie.  We not only made it possible for African-American students to learn more about our history, but we impacted the box office for the movie. I was amazed and truly thrilled as I watched this effort unfold – the emails that went out and the people who immediately joined in.  It happened so quickly, and I know that we can do the same around other causes and to support other movies. When we harness our power and our resources, combined with real leadership and cooperation, we can accomplish anything.
This is what we can begin to do, as a Hollywood community and a community-at-large, to support artists and films that tell our stories, have a meaningful impact on our lives and encourage the world to see us through the positive and complex images we create. 
I can now, finally, see more of myself on the big and small screens.