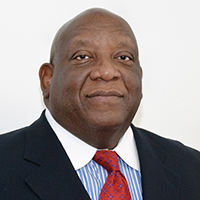 Dr. Silas Lee
Professor of Sociology, Xavier University of Louisiana; President, Dr. Silas Lee & Associates
Silas Lee, III Ph.D. is a nationally recognized and sought-after author, trial consultant, pollster and strategist for Fortune 500 companies, higher education, local and state agencies, politicians, legal clients and nonprofit agencies for nearly 30 years. In 1983, Dr. Lee founded Dr. Silas Lee and Associates and currently serves as its president. The New Orleans-based firm specializes in conducting public opinion research and creating communication strategies.
As a trial consultant, Dr. Lee has worked on criminal and multi-million-dollar civil cases, including personal injury, product defect, death penalty, smoking cessation and defamation cases.  He is also a court certified expert in public opinion research, assisting attorneys in jury selection and defining the social and cultural perspectives of criminal and civil litigation. Dr. Lee is recognized for incorporating the social and cultural dynamics of urban society in his analysis of qualitative research (focus groups, in-person interviews, mock trails) and quantitative data (polls). Dr. Lee has served as a pollster for several presidential campaigns, including Clinton-Gore, Gore-Lieberman, Kerry-Edwards and Hillary Clinton.
Dr. Lee is a sociology professor at Xavier University of Louisiana in New Orleans, LA. He develops and designs curriculum plans to foster student learning, stimulate class discussions and ensure student engagement. In his tenure, Dr. Lee continues to provide intellectual leadership and publish research and case studies.