Education Equity in Louisiana: Protecting our Progress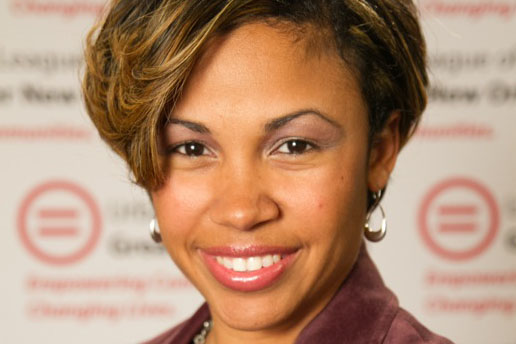 By Erika McConduit, Esq.
President & Chief Executive Officer
Urban League of Louisiana
The Urban League of Louisiana continues to be a powerful voice for educational equity in New Orleans and across the state. Its role in the education landscape has expanded with the establishment of the Education Empowerment Program (EEP), an initiative launched two years ago to increase the agency's policy presence in the education reform movement and to engage the African-American business community in the education reform dialogue in Louisiana.  
African Americans face significant challenges in Louisiana that are directly related to educational inequities they experience in their lifetime. According to the Louisiana Department of Education, the achievement gap between African Americans and whites in Louisiana is 25%, while the achievement gap between economically disadvantaged children and those who are not is 29%. These gaps persist across a number of areas, including high school and college graduation rates, with a far-reaching impact on the African-American community.
The median income for African Americans in Louisiana is less than half that of whites, at $27,537 in 2015. That same year, the unemployment rate for African Americans in Louisiana was 9.7%, compared to 6.2% for the state. The disparities persist for African Americans whose poverty rate was 32.2% in Louisiana in 2015 as compared to whites who have a poverty rate of 13%, and a state poverty rate of 19.6%.  Add to that astronomical disparities in incarceration rates for African Americans in Louisiana, where they represent 67.5% of those who are incarcerated but only 32% of the population. The impact of educational inequities is wreaking havoc on the community.  
The Urban League of Louisiana's work to address educational inequities through EEP aims at addressing the issues that perpetuate education inequities locally, regionally and nationally. EEP advances the agency's educational equity agenda through its Urban Leaders for Equity and Diversity (ULEAD) program, its robust policy agenda and its extensive community outreach and leadership in the education reform movement. ULEAD prepares African-American professionals to engage as leaders in the education reform movement by empowering them to support sustaining quality educational options and policies through advocacy, governance, policy, human capital, or entrepreneurship. To date, ULEAD has graduated 88 "ULEADers" who serve on charter management organization boards, serve on local public school policy advisory boards, and who have launched education enterprises.  
The EEP policy agenda has resulted in a number of important changes in public education, including the expansion of career and technical education program offerings in New Orleans public schools, an equitable differentiated funding formula that provides greater resources for students with the highest needs, a robust family engagement process for New Orleans public schools that provides key information to families on school options for their children, including a streamlined enrollment system, improvements to the early childhood education and development system, and advocacy around high quality assessments in Louisiana.    
The Urban League of Louisiana has taken a lead in advocacy efforts for the Every Student Succeeds Act (ESSA), a major civil rights legislation that reauthorizes No Child Left Behind and focuses on educational equity. Through our engagement of African-American superintendents, the local school board, community stakeholders, and the state department of education, Louisiana has rolled out an ESSA plan that establishes a new accountability system that considers growth in student achievement as well as student achievement overall, provides specific information to key stakeholders on subgroup performance (e.g., African Americans, English language learners, economically disadvantaged students, etc.) and directs resources to schools that have consistently low subgroup performance to provide for greater resources to facilitate student achievement for the most underserved students in the state. The Urban League of Louisiana's EEP program is making strides to keep educational equity at the center of the education reform discourse in Louisiana and is bringing skilled leadership to the forefront to advocate for improvements to the education system that are generating resources to provide high quality education opportunities for all children in Louisiana.    
###