"Earn It. Keep It. Grow It." Smart Consumers Score Greater Economic Mobility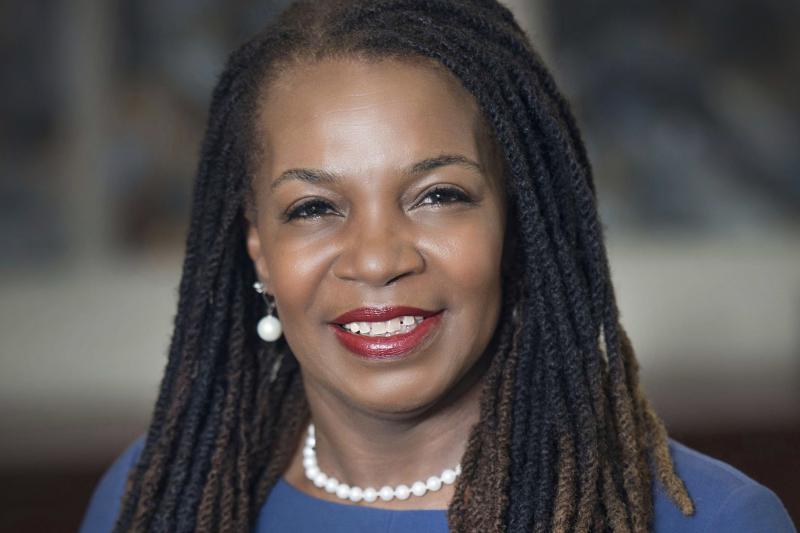 By Stephanie Hightower
President & Chief Executive Officer
Columbus Urban League
One in three families in Columbus, OH lives paycheck to paycheck. People living in poorer zip codes can spend up to 10% of their income only paying off payday lenders. The Columbus Urban League understood—and understands—that breaking the cycle of poverty requires more than a job. It requires building financial stability, sustaining wealth creation and passing on a legacy.
This crippling financial reality prompted our organization to turn to financial education as a means of raising credit scores in Columbus and boosting purchasing power. We set our sights on transforming Columbus into a 700 Credit Score Community using a concept popularized by Operation HOPE, but customized to meet the unique needs and circumstances of Central Ohio. Our call-to-action boldly galvanized individuals and families to "Earn It. Keep It. Grow It," leading them to ultimately realize the message behind our financial empowerment initiative: "It's your score. Own it." Launched in March 2016, the 700 Credit Score Columbus initiative ambitiously aimed at providing 200 people with a solid financial education by the end of the year. 
The Columbus Urban League set out to increase overall wealth in Central Ohio by teaching people how to better manage debt, build savings, navigate banking services and boost their credit scores. Experts in financial planning, budgeting, couponing, banking and mortgages led our Financial Empowerment courses. Participants learned pragmatic and thoughtful fiscal management skills in class, and they partnered with certified financial coaches to apply these techniques in their everyday lives. 
Classes were taught over a four-week period, with many graduates continuing on to other programs, like Homebuyer Education. By the end of the year, the 700 Credit Score Columbus initiative helped 223 people increase their savings by an average of $1,000, and boosted their credit scores by an average of 62 points.
The success of the 700 Credit Score Columbus initiative has also revitalized the collective action approach. We achieve great results alongside vital community support from local organizations and key sponsors who underwrite these services to make them accessible and affordable to everyone. Student testimonials, such as, "I always assumed bad credit was just a way of life...My score has moved another 17 points…Your class is truly life changing," inspire and sustain us in our mission to release hard-working Americans from lives trapped in endless cycles of poverty.
As we evaluate the state of Black America, it is imperative that financial progress and wealth creation stay at the forefront of our mission. Many people struggle to overcome the daily crises of poverty and achieve true economic mobility. These people need information, connections and advocates to attain true family stability and self-sufficiency. In addition, love, self-confidence and vision are key ingredients also required to achieve and maintain financial freedom.
The Columbus Urban League is intentional in leading innovative and transformational services like the 700 Credit Score Columbus initiative to unleash the power of fiscally savvy families to overcome financial injustice and economic immobility.