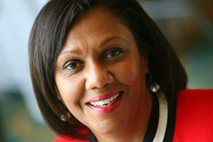 By Valarie Shultz-Wilson
President & Chief Executive Officer
Urban League of Southern Connecticut
According to the National Bureau of Economic Research, a nonprofit organization that dates the start and end of recessions, the Great Recession began December 2007 and ended in June 2009, but the lingering effects of what is widely viewed as the worst economic downturn since the Great Depression continues to devastate Black Americans around the country. These effects are especially pronounced among an overlooked segment of the Black community: credentialed baby boomers—those born between 1946 and 1964, who—a decade from the start of the prolonged downturn—in some instances, continue to be significantly affected by the Great Recession.  These are men and women who worked very hard to earn their education and obtain employment opportunities that would support homeownership, saving and investing. Many achieved the American Dream by also benefiting from the gains of the Civil Rights movement, affirmative action, the economic boom of the 90s, and support from their parents and family. The accumulation and maintenance of affluence and wealth among this group became, for a time, no longer a dream, but an attainable reality for a wide swath of Black families.
There is a common notion that with so much accumulated educational achievement there is no excuse for baby boomers to not have "made it," but the reality is that 10 years ago, an array of factors exposed Black, credentialed baby boomers to financial vulnerability. These factors included the uncertainty surrounding the financial industry, the practices of big banks on Wall Street, the subprime mortgage crisis, increased company outsourcing to other countries, the rise of technology to replace workers and reduce costs, and a growing preference by companies to hire a younger—and cheaper—workforce.  These factors, along with the onset of the Great Recession, contributed to the slow demise or abrupt end of financial well-being for many Black, credentialed baby boomers.
As a result, in addition to the underserved and poor, the Urban League of Southern Connecticut began to see a different type of client walk through its doors. Since 2010, we have served the growing needs of Black, credentialed unemployed or underemployed baby boomers who are approaching, or have reached, what should be the zenith of their careers, but find themselves alienated in a job market that no longer values them or their skill sets. In partnership with AARP, the Urban League of Southern Connecticut launched its WorkSearch Center, a skills-building program that offers job search assistance and training to job seekers age 40 and older. We meet the needs of these clients in a culturally-specific manner and provide them with real-world tactics to help them remain relevant in today's hyper-competitive job market. Being unemployed or underemployed as a middle-aged or older person can wreak havoc on your self-esteem, leading to feelings of anger, guilt, shame, isolation and fear, for this reason, we also offer our clients a package of social support services.
The progress Black, credentialed baby boomers have achieved must be protected. When we dismiss this group's collective expertise, wisdom and institutional knowledge amassed across industries, we deny the Black community, our nation and our world the benefit of their talent.
The National Urban League movement must continue to address the issues of Black, credentialed baby boomers who have been left behind. As a nationwide organization, we have it in our power and capacity to place these men and women, displaced from the workforce, back into meaningful work; doing so would only enhance the National Urban League's established policy agenda for racial equality, economic inclusion and social justice for all. The mission to our people requires no less than this—and now is the time.