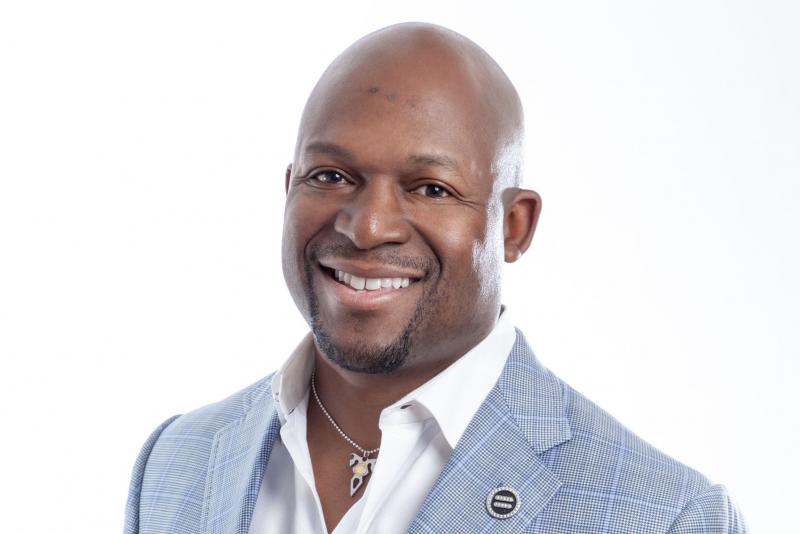 Kevin E. Hooks
President & Chief Executive Officer
Las Vegas Clark County Urban League
At the helm of the Las Vegas Clark County Urban League since 2013, Kevin E. Hooks has strived and succeeded at making the affiliate one of the most successful in the country. Over the course of his tenure as President and CEO the organization has dramatically increased its revenue from $8 million to nearly $40 million in less than three years.
Kevin encourages his diverse, 120-strong team to challenge the idea of what a nonprofit should look like or can accomplish. He is an advocate for high quality public education, voting rights, and upward mobility, as well as race, gender and sexual orientation equality. His pursuit of innovative ideas and inclusion have helped bridge the gap between an underserved community and influential stakeholders. This, in turn, has allowed Las Vegas Clark County Urban League to reach a customer base of more than 100,000 individuals.
Kevin attended Missouri Southern State University, obtaining his bachelor's degree in Speech Communications, and was recognized in 2016 as an outstanding alumnus. Most recently, he successfully graduated from the inaugural Presidential Leadership Scholars Program, which focuses on leadership strategies and techniques utilized by former United States presidents and key administration officials.
Kevin currently resides in Las Vegas, Nevada, where he is an active contributor in both business and community development, he has participated in various community organizations, and is a recipient of the Network Journal's 40 Under-Forty Achievement Award. He is a former delegate to the Democratic National Convention, an organizer for The Training Ground, and a board trustee with the National Urban League. Kevin is an executive committee member at MERGE, chair of the Growth Committee on Governor Sandoval's Food Security Council, and is a committee member at Clearinghouse CDFI. In addition, he recently received two appointments from Governor Brian Sandoval as chairman of the Nevada Equal Rights Commission and the Governor's Committee on Energy Choice.