By Kevin E. Hooks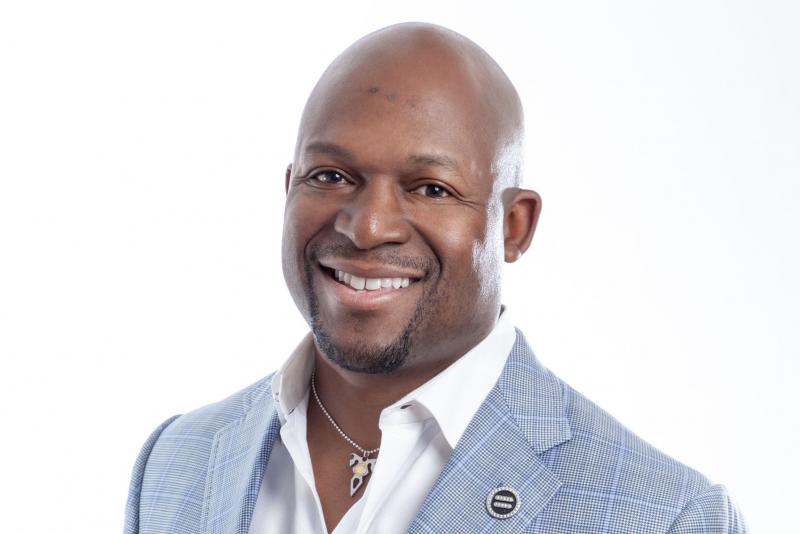 President & Chief Executive Officer
Las Vegas Urban League
The United States of America was founded on a narrative of self-reliance. African-American men and women have consistently labored and built this country upwards—even before we were paid for our hard work and ingenuity. Our collective muscle built industries to profit-making greatness, and that legacy continues, but now we are at the helm—and we are calling the shots.
We've come a long way and today's aspiring business owners stand on the prosperous shoulders of a host of fearless pioneers like Annie Malone, who created an African-American beauty and cosmetic enterprise in the early 20th century that generated more than 75,000 jobs for women; or Lillian Lambert, the first Black woman to graduate from Harvard business school and who went on to manage a multi-million dollar building service company; and of course, let's not forget Oprah.
The success of the Las Vegas Clark County Urban League's Entrepreneurship Center proves this community can overcome obstacles that have historically left us out of this nation's founding narrative. Since its January 2015 inception, 55 new small businesses have opened with our assistance. Fifty of them are still in operation, earning a combined annual revenue of more than $3 million.
Before Tonya McLearin walked confidently through the doors of our entrepreneurship center, she had spent a portion of her life as a homeless single mother caring for a young son. Undaunted and unafraid, Tonya shared eight different business ideas with us, and after careful consideration, we recognized that cooking is her passion. Today, Tonya is the owner and president of Taste-N-See Catering Services, offering nouveau French-American cuisine deliciously combined with southern-style cuisine. It was obvious from the start that Tonya embodied an entrepreneurial spirit, possessing creativity, determination and drive—all the personal ingredients necessary to succeed. Her tenacity reminded me of Sarah Breedlove, more popularly known as Madam C.J. Walker, who was the first American woman to become a self-made millionaire. Rising from the washer room to the board room, Walker parlayed her $1.50-a-day job into a hair-care empire in only 12 years. Tonya began her journey with the cards stacked against her, but today she is a small-business owner. Never forgetting her start, Tonya also plans on opening a homeless shelter, so she can reach back and pull her community up towards self-reliance.
Our center, managed by Dino Browne, a graduate of MIT, provides a physical and virtual repository of education, training, and real-time consulting/advisory services that our community can access. We have provided over 1,100 counseling and business success training hours to more than 600 clients. But numbers aren't everything; emotional support and encouragement are also a part of the plan to achieve. Any part of the body, including the spirit, can suffer from fatigue and atrophy. Constant knock downs without a win can make the reality of future success look like a distant dream. Having a clear strategy, an effective plan, and concrete goals equips our clients with the tools they need to maneuver from dreams into thriving businesses.
During these uncertain times, we aim to continue driving our local economy through the creation of new, small-business enterprises and strengthen existing businesses in the areas of revenue and profit growth.
President Barack Obama once profoundly said, "The real test is not whether you avoid this failure, because you won't. It's whether you let it harden or shame you into inaction, or whether you learn from it; whether you choose to persevere." In the past, entrepreneurs of color faced daunting obstacles in their pursuit of self-made economic empowerment, while more work remains to offer all entrepreneurs the same opportunities and resources, the success of our entrepreneurship center proves that we are resilient, unafraid of failure, and therefore, destined for greatness.