Bad for Your Health: The Link Between Unemployment and Well-Being
By Gwendolyn Grant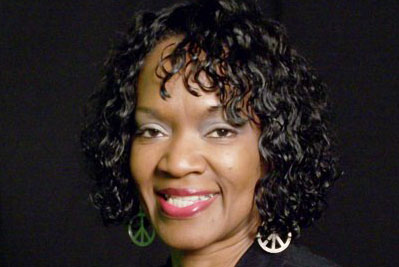 President & Chief Executive Officer
Urban League of Greater Kansas City
The most common pathway to building economic capacity is steady employment. Unfortunately, on average, Black unemployment is two to three times higher than white unemployment in most urban areas. Historical and contemporary experiences with racism, discrimination, and systematic exclusion from America's social and economic institutions have had an adverse effect on the physical and mental health of African Americans. In "Exploring the Link Between Unemployment and Mental Health Outcome," psychologists Arthur Goldsmith and Timothy Diette cited a report which revealed the detrimental psychological impact of unemployment, including emotional distress, feelings of helplessness, lack of control, diminished self-esteem, depression, frustration, and anxiety. Further, the study linked healthy adult personality and emotional development to beliefs of achieving economic progress.
During the Great Recession, when Black unemployment hovered between 10-14%, and job seekers waited nearly 18 months to secure employment, the link between unemployment and mental health became a pressing reality for the Urban League of Greater Kansas City that needed to be vigorously addressed. Our Career Marketplace Workforce Development clients began to exhibit behaviors that signaled the damaging psychological impact of unemployment, which in turn negatively impacted their capacity to obtain and retain work.
To gain perspective on the magnitude of the problem, we conducted a web-based survey of 622 Career Marketplace clients and learned the following:
Nearly 70% of the respondents were struggling with symptoms of stress, anxiety, and depression;
More than 50% did not have health insurance and those who did have insurance lacked mental health coverage; and
More than 80% reported managing their stress and anxiety by praying and/or attending church.
The data clearly validated the need for mental health interventions, and we were left facing the challenge of creating a program that would increase access to culturally competent and relevant mental health services for African Americans; overcome negative stigma and African-American attitudes that favor faith-based support over therapeutic interventions; and serve as a referral resource for individuals requiring more intense or emergency therapeutic interventions. To ensure the efficacy of the initiative, a Mental Health Advisory Committee (MHAC), comprised of African-American mental health professionals was established. Prior to program launch, MHAC worked with staff to establish industry appropriate procedures for effective implementation.
The Mental Health Counseling and Education Initiative (MHCEI) was launched in 2009 with funding from two local healthcare foundations. Using our Career Marketplace as an innovative, non-stigmatized point of entry, more than 450 African-American job seekers received annual mental health screenings, individual life coaching with a clinical psychologist, and small-group counseling sessions. More than 60% of clients screened participated in individual or group sessions and completed coaching plans that resulted in a variety of positive outcomes, including successful re-entry into the workforce, becoming an entrepreneur, returning to college, attending a trade school, rebuilding broken relationships, and so much more.
The Urban League of Greater Kansas City remains proud of the demonstrated and documented success of MHCEI. It is our belief, and hope, that MHCEI is altogether positioned for replication throughout the National Urban League affiliate network.