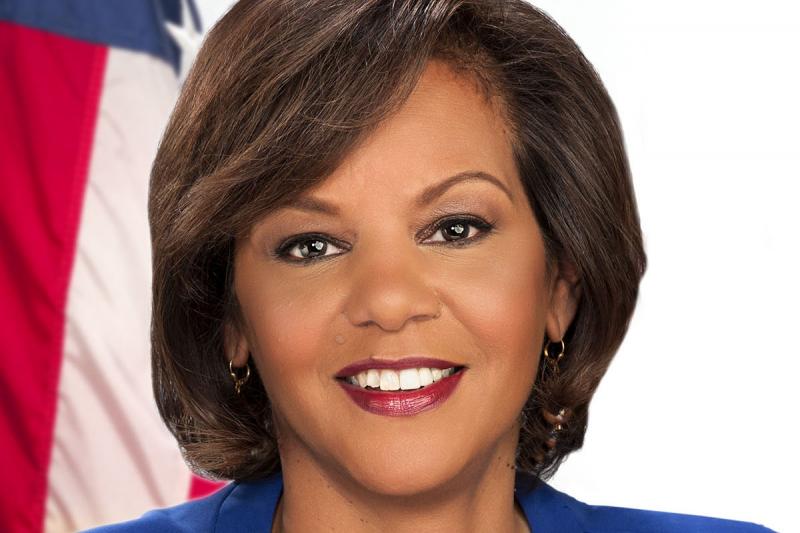 Rep. Robin Kelly
United States Congress
2nd Congressional District, Illinois
When we talk about healthcare, especially healthcare in the Black community, one word consistently comes up: disparity.   Disparities in communities of color remain deep and persistent; they span from the cradle to the grave. We know that real health inequalities continue to plague our neighborhoods and that African Americans are sicker, have less access and die younger than their white counterparts.  With this grim status quo in mind, we never focus on what we've achieved.
As we drive toward the goal of an equitable health future for communities of color, we cannot afford to take our foot off the gas.  The Affordable Care Act put us on the right road and we are seeing progress.
A 2017 report from the American Cancer Society announced that "excess risk of cancer death" for African-American men had been cut by more than half and declined seven points for African-American women in the past two decades. The American Cancer Society wanted to make it plain.  They state that, "increasing access to care as a result of the Patient Protection and Affordable Care Act (ACA) may contribute to a further narrowing of the racial gap across all population groups."
Obamacare isn't just fighting cancer; it's helping millions of families of color live longer, healthier lives. It has more than halved the uninsured rate in the African-American community and invested billions in community health and health infrastructure.
Sadly, as you read the words on this page, the ACA is under assault by a new administration and Republican Congress determined to turn back the clock on healthcare.
For at least the next two years, Republicans will control all levers of power in Washington. In their first 100 days in office together, President Trump and House Speaker Ryan teamed up on legislation to strip 24 million Americans of their insurance—a disproportionate number of whom are people of color.
Fortunately, the first attempt to pass TrumpCare failed. We know this won't be their last bite at the Obamacare-repeal apple, and with minority health hanging in the balance, we need to take the politics out of future healthcare battles and truly do what is in the best interest of American families.
We must ensure that public interest, federal and private sector investment, medical and technological innovation, and national infrastructure correspond with America's public health needs. 
For the past three years, I've had the honor of chairing the Congressional Black Caucus Health Braintrust. In that time, I've worked across the aisle to improve access, innovation and community engagement related to health.
As policymakers and communities look to the post-Obama years, we must harvest the common sense, low-hanging fruit that will help us address health disparities.  This means working beyond political ideologies and geographical borders to topple barriers that haunt our past, confound our present and loom large in our future.
Four areas that can make a big difference in eliminating disparities are community-centered care, system diversification, mental health, and tele-medicine.
Community-Centered Care:
Health starts at the community level, from environment to habits and access to care. One of the most successful elements of the ACA was increased investment in community-based and community-centered healthcare.
Living in, working in and understanding a community helps providers offer better culturally competent care. In urban centers across the nation, planners are designing walking communities that localize resources for residents.  The same approach must be taken to localize healthcare.
System Diversification:
Just the same, it's critical that the next chapter of American health leadership promote diversity in medicine, including strengthening the diversity pipeline of medical professionals, public health experts and clinical trial researchers.
Research confirms that minority patients are more likely to adhere to the health care recommendations provided by someone who looks like them. We must expand training programs that bring new and diverse workers into the healthcare and public health system by developing programming that exposes students to healthcare career options, implements a hands-on approach to STEM curricula and expands mentoring.
Mental Health:
African Americans are 20% more likely to report serious psychological distress than adult whites, according to the Office of Minority Health. A multitude of contributing factors – historic adversity, socio-economic conditions and racial discrimination conspire to create this reality. Yet, despite the constant gloom of mental anguish, just 25% of African Americans seek mental healthcare – compared to 40% of white Americans.
The stigma surrounding mental health issues remains a significant barrier. Awareness campaigns are slowly making gains, but these efforts must be ramped up. In March, I welcomed the First Lady of New York City, Chirlane McCray, her Cities Thrive Coalition, and organizations like the Black Women's Health Imperative, and No More Martyrs to Capitol Hill for a conversation about de-stigmatizing the issue of mental health for Black women.
Thousands joined our discussion via Facebook Live. Advocates and the public health community must grow this moment to continue de-stigmatizing mental illness and ensure adequate mental health resources for communities of color.
Tele-Medicine
The world is more inter-connected than it has ever been. As global connectivity has grown, people have been linked in new and profound ways. We must leverage this connectivity to preserve and expand our progress.
Tele-medicine offers tremendous opportunity. Many vulnerable rural and inner city communities are medically underserved and face transportation/access infrastructure challenges; tele-medicine can be the great equalizer. 
Instead of driving for hours, or skipping care altogether, a provider is now just a few taps on a smartphone away.  Right now there are approximately 50 telehealth ICU's operating in the U.S., including one opened by the Mayo Clinic last year.  Since 2005, these telehealth ICU's have saved lives and reduced costs by more than $10 million, even lowering occurrences of sepsis.
As someone privileged to represent urban and rural communities, I've witnessed firsthand the positive impact of telehealth technologies.
Conclusion
The discussion of health disparities has never been more en vogue than it is now.
So we can no longer accept your zip code, ethnicity or bank balance acting as a primary determinate of health outcomes. More than 50 years ago, Dr. Martin Luther King, Jr. famously remarked that, 'Of all the forms of inequality, injustice in health care is the most shocking and inhumane.'
Now is the time for Congress, clinicians, and communities to come together and build on the progress of the ACA.  We can no longer wait. The time is now to make health equity a reality.