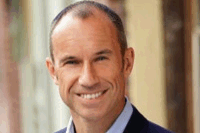 Martin Whittaker
Chief Executive Officer
JUST Capital
Valarie Shultz-Wilson has been a change agent for the National Urban League movement for more than 15 years. Her journey began at the Louisville Urban League, where she held a position as a development director prior to being named President and CEO of the Urban League of Southern Connecticut.
Under her leadership, the Urban League of Southern Connecticut has expanded its service area from three cities in one county to eight cities across four counties, impacting more than 2,800 families annually.  Valarie also erased the affiliate's $750,000 operating deficit and presided over its successful rebranding. Today, the Urban League of Southern Connecticut is the largest training provider for CT Works (Workforce Investment Board), and is viewed as a market leader in homebuyer education and foreclosure prevention. Additionally, the Urban League of Southern Connecticut has earned the distinction of being HUD certified. During Valarie's tenure, corporate and foundation contributions increased by ten-fold, and she has hosted successful conferences and summits for education; diversity and inclusion; and a Women's Empowerment summit that attracts an average of 1,000 participants annually.
Over the course of her 25-year tenure in non-profit management, Valarie has served, and continues to serve, on advisory boards for The Junior League of Stamford–Norwalk; Person-to-Person in Darien; the NAACP of New Haven; and was recently appointed to the board of the National Urban League's Association of Executives. Valarie has long-standing relationships from her service on the boards of J.B. Speed Art Museum, National Council of Negro Women, Family Services of Woodsfield, Family Re-entry, United Way of Coastal Fairfield County, A Better Chance, National Charity League, Danbury Minority Business Association, Norwalk Community College Foundation, League of Women Voters, and The Booker T. Washington Academy.  She is also a member of the Association of Fundraising Professionals, Women in Development, Women's Leadership Forum, United Nations, National Association of Black Non-Profit Managers, Regional Planning Association, U.S. Women's Committee, Women in Business and the Association of University Women, and has most recently become a member of the International Women's Forum of Connecticut. The NAACP recently selected and honored Valarie as one of Connecticut's 100 most influential people. Furthermore, the governor has appointed her to serve on various commissions, including the Commission on Women, Seniors and Children, and the Permanent Commission on the Status of Women.
Valarie holds B.A. degrees in marketing, and public relations from the University of Louisville, in addition to holding non-profit management professional certifications from Yale University, the National Urban League, Duke University, the University of Connecticut, New York University, and Georgetown University.
Valarie is the youngest of six children, the mother of four accomplished young adults, and a proud new grandmother.  As a working wife and mother, Valarie learned the importance of work/family life balance early in her career and believes in leading by example for her Urban League of Southern Connecticut team.