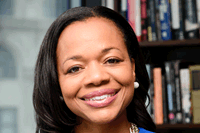 Kristen Clarke
President & Executive Director
Lawyers' Committee for Civil Rights Under Law
As the country remains focused on the ways in which Russia interfered with the integrity of the recent 2016 election, we must not forget to focus equal attention to the ongoing threat of voter suppression.  Voter suppression and ongoing voting discrimination stand as grave threats to American democracy.  Across the country, we are witnessing state and local officials take action to make it harder for African Americans and other minority communities to vote. From restrictive voter ID requirements to purges of the registration rolls, and from racial gerrymandering to the disenfranchisement of people with criminal histories, officials in some states are working hard to restrict access to the franchise for African Americans and other minority communities.  Through community vigilance and impact litigation, we can push back against voter suppression.